Ever since the formation of our country, the idea of living off the grid has existed. Actually, the Plymouth Colony established in 1620 started because the colony's founders wanted to leave England's societal norms and restrictive rules and live a simpler life in the wilderness. Many writers throughout American literature wrote with fascination about this alternative way of life, independent living. Henry David Thoreau's book "Walden" tells it best: "I went to the woods because I wished to live deliberately, to front only the essential facts of life, and see if I could not learn what it had to teach, and not, when I came to die, discover that I had not lived."
This kind of living is a part of the American Psyche present and celebrated in songs, movies, and other areas of the entertainment industry. The concept is relatively simple. It's about living life independently and relying on your own two hands and abilities to get all the necessities of life. You know … how people have been doing for centuries before the capitalist society started to dictate how we are meant to live. Living off the grid is not, however, completely opposite of modern-day living. You can still be connected to modern living by use of the internet through our modern-day. But let's get a few things clear regarding off-the-grid living.
Article Summary:
What is Living Off the Grid?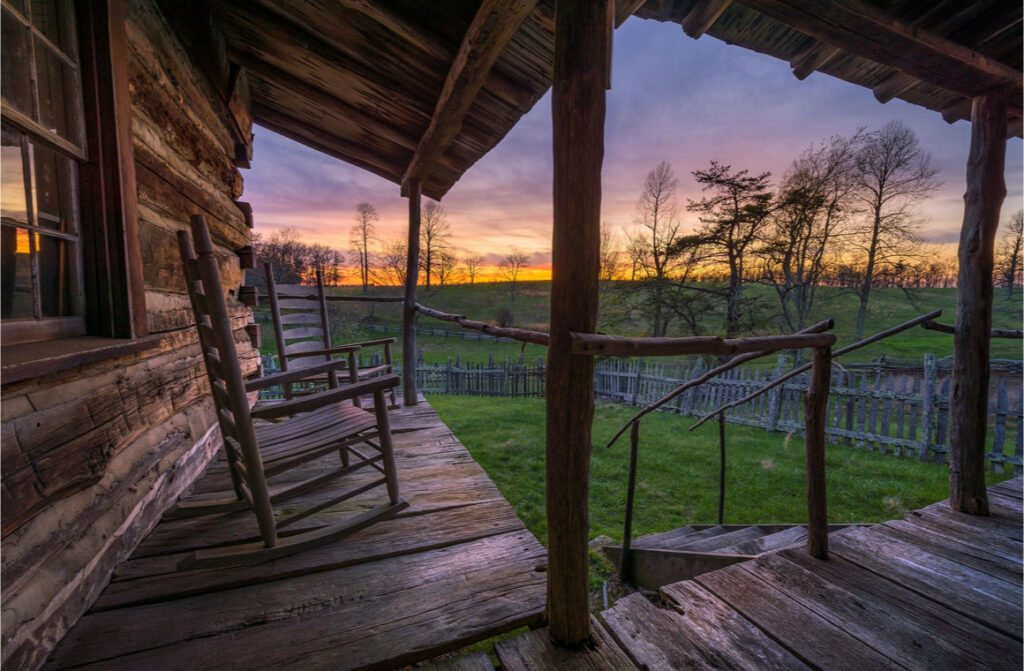 The term "living off the grid" first appeared in the 1990s and can actually mean different things. However, one thing that seems to define it, and that is the independence from utility companies. Still, you can have an off-the-grid home and still be connected to the public utility infrastructure or the internet by living in some of the cities with the best internet connection. I know. You're confused. Let's backtrack a bit there.
The term off-the-grid encompasses many types of homes and styles of living. It could be a farmer with a rural home that is not connected to public utilities, grows his own food, tends to his animals, uses wood for heating, a well for water, and composted waste for fertilizer. That farmer is living off the grid. However, a hippie community can also be off-the-grid. A floating home off the coast of California can be off-the-grid, or a downtown condo can be off-the-grid. Yes, a downtown condo.
However, the modern equivalent of living off the grid seems to relate more towards nature and a more natural way of living. As countries are fighting to win the battle against pollution, individuals are implementing a greener lifestyle to protect the environment and themselves. When it comes to the resources we need for essential comfort, sustainability is important as well. Many who live off the grid tend to invest in renewable energy sources, apply a more minimalistic approach to life, own less, spend less, and rekindle a sort of connection with nature. Still, four-bedroom homes can be off the grid as well, not only small homes. I'm trying to say that living off the grid isn't limited to a style of housing, a way of living, eating, or a particular area to live in. The term evolved since it first appeared.
What Draws People to Live Off the Grid?
What is particular about living off the grid is that, if done correctly, it can give dwellers a happier alternative to the hectic and chaotic pace of modern living. It takes much of the pressure off, whether from bills, mortgages, the toxicity of social media, and work-related stress. Further on, we'll get into the most significant benefits of this type of living.
Freedom and Savings through Utility Independence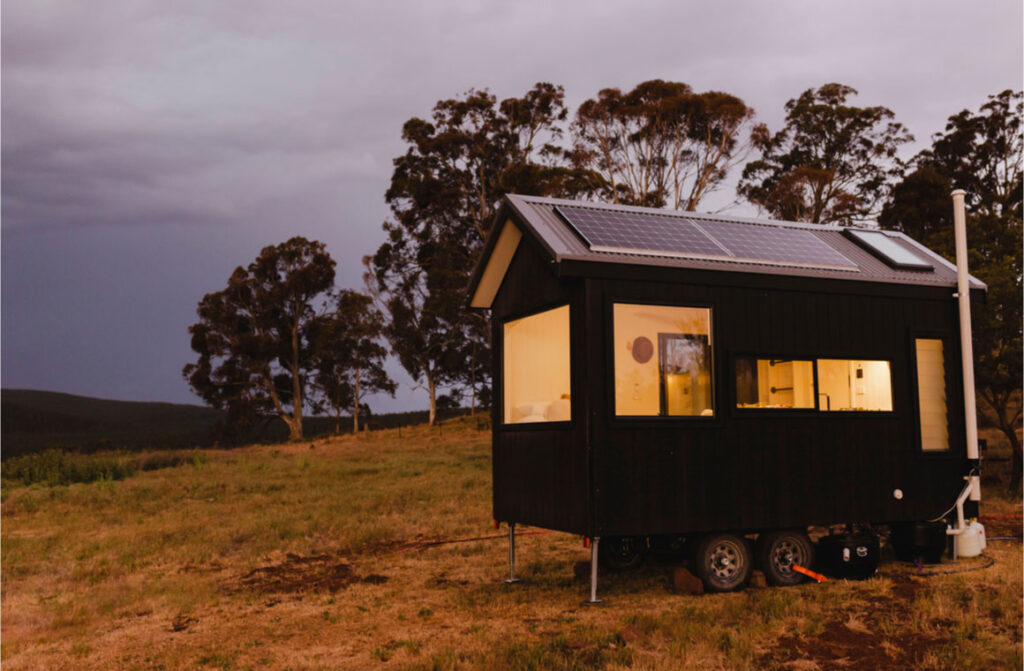 Living off the grid may come with a considerable start-up cost that we'll get to in a minute. The amount you can save on bills is enough to make it a plus in the long run. Passive houses are closest to being off-the-grid from the get-go and an alternative that grows in popularity by the day. If you invest in alternative options to make your home entirely off the grid – solar panels, windmills, hydro systems like the relatively new aquaponic systems available, waste disposal systems – you won't ever have to worry about utility bills. Meaning that you won't ever be dependent on them anymore. Think about it.
Researchers and studies have said for decades now that fossil fuel resources are finite. They will end regardless of the profit they bring, the harm they do to the planet, and our dependence on them. If you have an alternative way of life that is wholly disconnected from fossil fuels, putting it simply, when the lights go out, yours won't. And without getting into apocalyptic scenarios, a rough storm can cut the power to counties. If your off-the-grid house is affected by rough stormy seasons, your power is much less likely to go out.
The way you nurture the power is key, however, and if you want five flat 4K smart TVs, you might need a whole living room only for the batteries. Energy consumption is still energy consumption, and even if it's from a renewable source, do you really need five smart 4K TVs? Everything in moderation, the basic needs, and you should be fine.
Diminished Environmental Footprint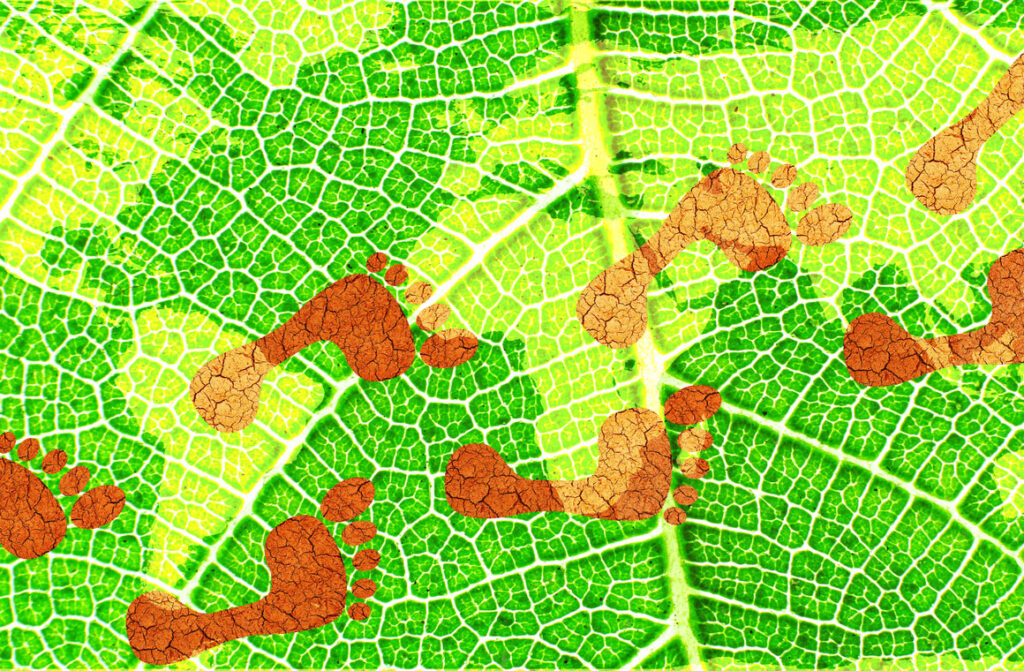 Without meaning to get too hippie or flower power on you, I can not help but mention the positive effects of this type of lifestyle on the environment. For starters, off-the-grid homes tend to be a lot smaller than the average US home. Why is that, you might ask, and why can't I have five smart TVs? Off-the-grid homes don't have to be smaller, but they tend to be smaller. The reason is simple … Do we need a large off-the-grid house? I mean, you can have it, but that will only add to the cost of building it, maintaining it (the living room of batteries), and the work you'll have to put in to sustain an off-the-grid lifestyle with all the luxuries of modern living.
People living off the grid consume much less, as they eat what they harvest or hunt (no KFC orders), use less power, even if it's renewable, create less waste, and use recycling methods for everything. These people are aware of the negative impact modern living has on the environment and are trying to change that. Leaving a smaller footprint on this earth should be something that we all strive for, not something that's out of the norm.
Better Physical and Mental Health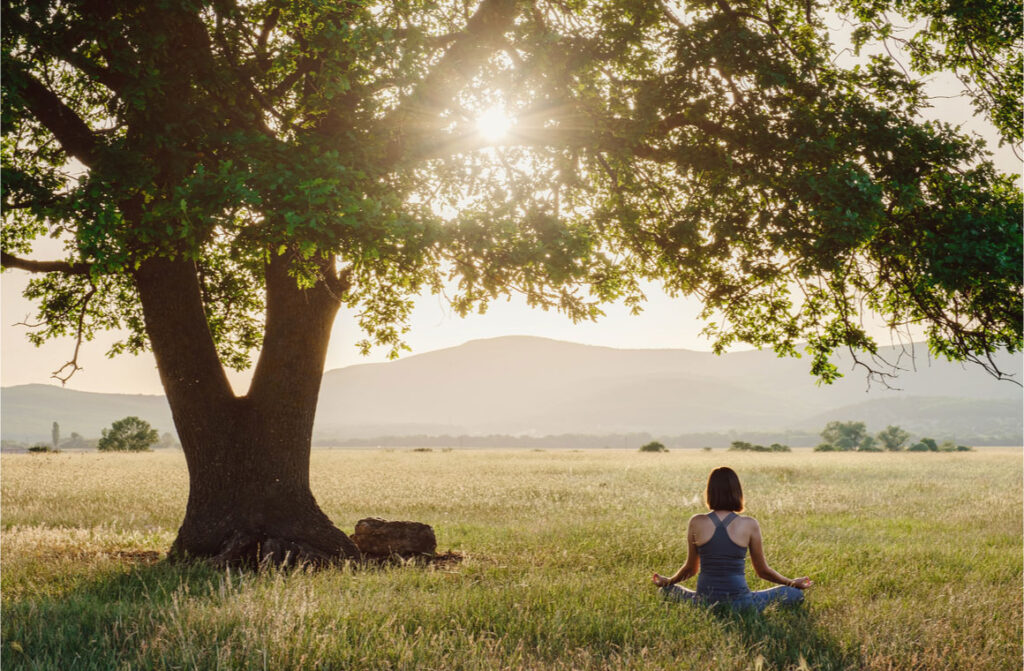 Now that we covered the environmental benefits, let's look at the individual benefits for those living off the grid. Imagine not having to deal with a controlling boss or having a fit body at all times. Those are barely scratching the surface. You will reduce your stress levels by having a lower cost of living. As money and work are the biggest sources of stress for Americans, can we even imagine living a life without stress? You will make your own schedule based on your current needs. Nobody says that living off the grid means you won't be able to work. As long as you have a social security number, you can still work, but once your house is built, what would you do with the money? Because that's the point. Living off the grid can mean that you no longer need money. You can also invest your money, donate it, or become a multimillionaire that lives off the grid. But that's not the point. An off-the-grid lifestyle requires work, and that work, physical labor, will keep your body in top shape at all times. You'll have a bikini-ready body year-round.
Personal Satisfaction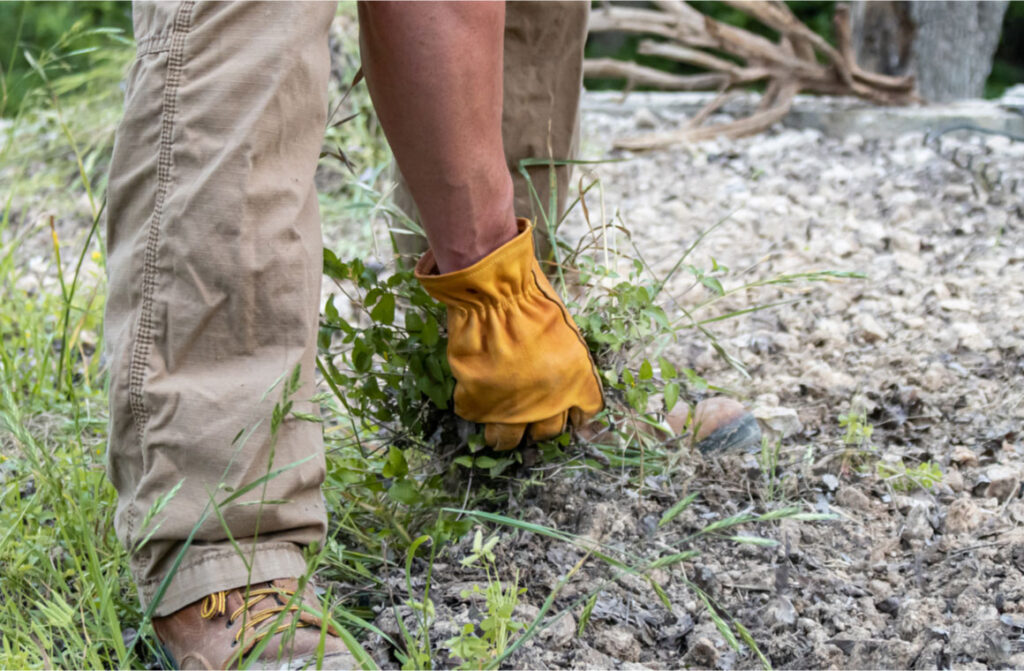 If you decide to start living off the grid, that will mean that you will need to learn a few basic skills like carpentry, meat curing, food canning, and working the soil. Most of these skills require your hands and muscles, which leads to a healthier lifestyle. But that is beside the point. You will also need to fix problems encountered because your location might be unreachable to your regular plumber, and the toilet won't fix itself. After all the grime and mud and unmentionables, after hours or minutes spent trying to figure out which way to turn and which way to pull, you manage to fix it all by yourself. Now, that type of satisfaction isn't easily attainable in today's modern lifestyle. However, when you find it, enjoy it because it can take you to a new level of creativity and an action-focused approach to life.
Downsides of Living Off the Grid
Do not think, though, that living off the grid is easy. Some things aren't as peachy as they seem with this type of living, so we'll also mention some of the things it lacks.
Initial Costs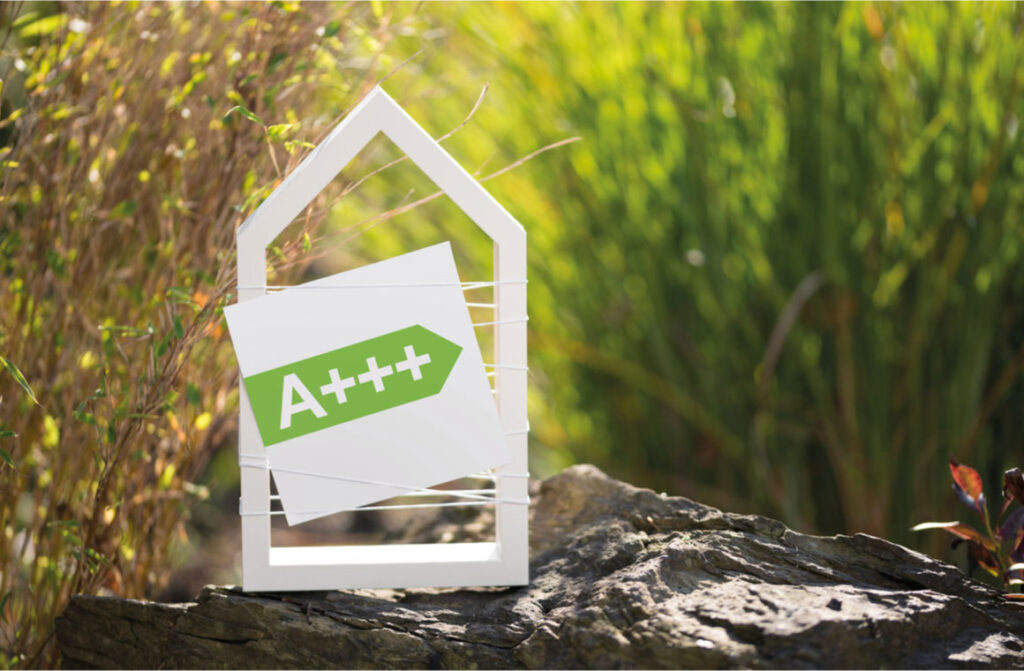 We mentioned these several times because there's no way around it. Living off the grid will bring financial benefits in the long run but getting your off-the-grid home in livable conditions won't be easy or cheap. Just think about renewable energy solutions. While the costs for these systems did lower over the last decade, most are still on the pricey side. A closer look at the latest solar roof technologies can give you an idea, but that is just one of the things you'll have to implement. The waste disposal system, the water filtration system, the cooling system (if needed), heating, air purifier, and anything else you might need costs money. And the worst part about it is that the profit might not come on the home's resale value because not a lot of people can live like that.
Grunt Work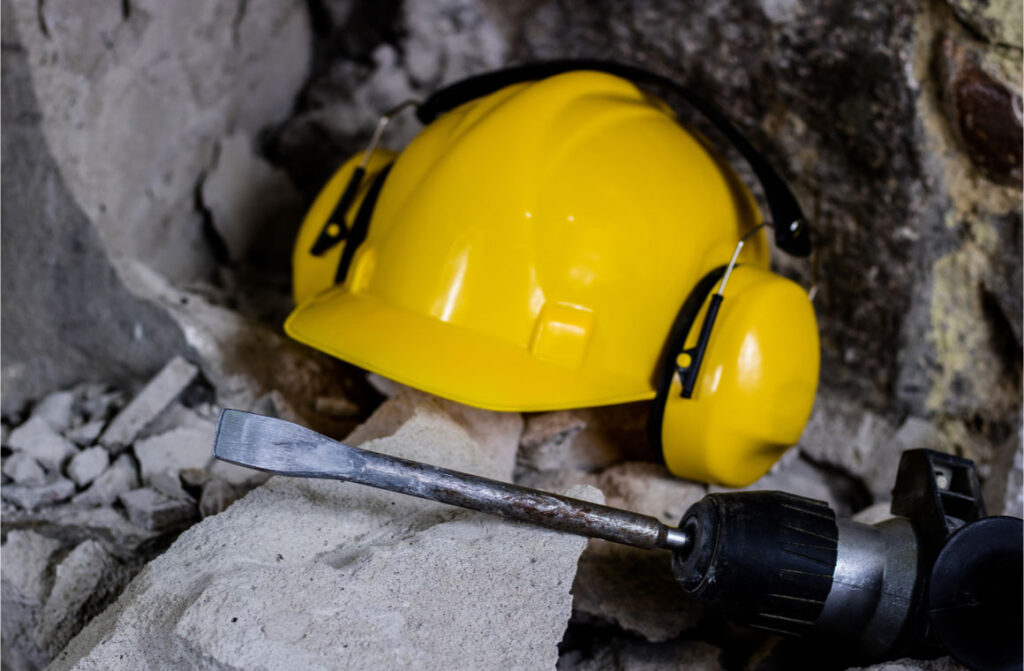 Get your hammer, your sanding paper, your saw, and anything else you might need because, as mentioned above, there won't be any plumber, electrician, or maybe even builder to help you out. While you might not work for The System, you'll still be working for your system. The system that keeps your air clean, water running, heat circulating, and energy going. That system needs maintenance, and you will be the one doing it. Not to mention if you want to grow your own food or hunt for game. If the first might sound easy, the second is anything but, as the deer won't jump in front of you and wait for the shot. Living in a big city, you just pay for everything. Here, you do everything.
Conclusion
Whether you base your research on this article's content or go elsewhere to read more about the subject, one thing is for certain: the benefits of living off the grid far outweigh the disadvantages. Many people, including scientists who consider everything that came along with our current modern lifestyle, say that living off the grid is better for humans.
The capitalist society has been the norm for only a few centuries, but before that, people could live a much freer life. They did not have a 9 to 5 job to go to, they weren't bombarded with astronomical amounts of information every second of every day, and they were a lot happier in many ways. I want to point out that I am not referring to how societal norms worked back then or how equality was nonexistent, but the fact that someone could live on what they had, trade for what they didn't, or work for what was necessary.
The simplicity of this kind of life makes living off the grid so appealing for those who choose it. Also, living off the grid embraces our generation's environmental responsibility that wants a better life for themselves and their families.