When the first settlers arrived in the new world, things looked quite grim. Desperately cold winters coupled with disease and scarce resources made the experience of the first Europeans on the continent truly dismal. As winter turned to spring and spring turned to summer, the ever present knowledge of what the future held must have been a somber thing indeed.
Further south, however, things weren't nearly as ominous. Instead of cold, desperate winters, settlers faced elements that were less of an existential threat and instead a mere inconvenience. Swatting away mosquitos and preparing for floods and hurricanes is no walk in the park, but it sure beats starving to death in the cold!
Today, the southern states are still a lot more pleasant in some regards than their northern counterparts. With pleasant weather, year-round sunshine and a near-complete absence of snow and ice, it's fairly safe to say that residents of states south of the capital get the long end of the stick in terms of harsh environments.
One of the best demonstrations of this reality is the state of Georgia. This lush green paradise has some of the most beautiful cities in the country, as well as some of the most pleasant places to visit and live. There are systemic socio-economic and political problems too (every state has them), but we'd much rather live in Georgia than Washington or New York!
Why move to Georgia?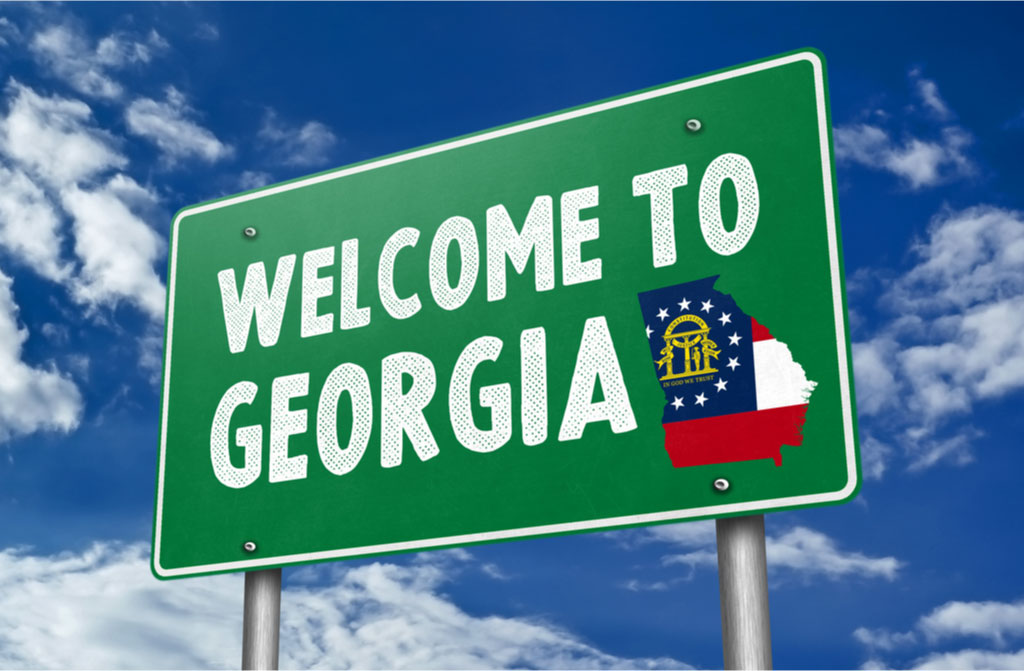 If you're considering moving to a new state, we're here to offer for your consideration the state of Georgia. With a long list of attractive upsides and positive characteristics, it's safe to say that anyone seeking to purchase a home in a new and unfamiliar state will find themselves instantly at ease here. But what is so great about Georgia, you ask?

Well, for starters, it's a lot more temperate than most of the states that lie north of it. With a climate that is thoroughly bearable in the summer and only mildly chilly in the winter, Georgia is perfect for retirees, families and anyone else who just can't bear another harsh northern winter. And, unlike states such as Florida and Louisiana, humidity and extreme high temperatures are almost as uncommon as snow!
Another factor that sets Georgia apart from neighboring and northern states alike is its relatively high placement on the human development index. With large urban centers, heavily populated cities and a surprisingly decent standard of living, Georgia doesn't come up short in terms of income inequality and education access like some of its southern neighbors do.
From a practical standpoint, Georgia is also well ahead of less developed neighbors in the south. The real estate markets in most larger cities are thriving, providing ample investment opportunities that offer excellent stability and long-term viability. Moreover, these same real estate markets are often far more affordable than those you'll find in other cities with comparable population density.
Lastly, the residents of Georgia are a lot friendlier than residents of many other states along the eastern seaboard. Friendliness and charm or key character qualities for most southerners, and those who move to this state will quickly pick up on the fact that hospitality and a welcoming attitude are the order of the day with most Georgians.
Cities in Georgia where you can put down roots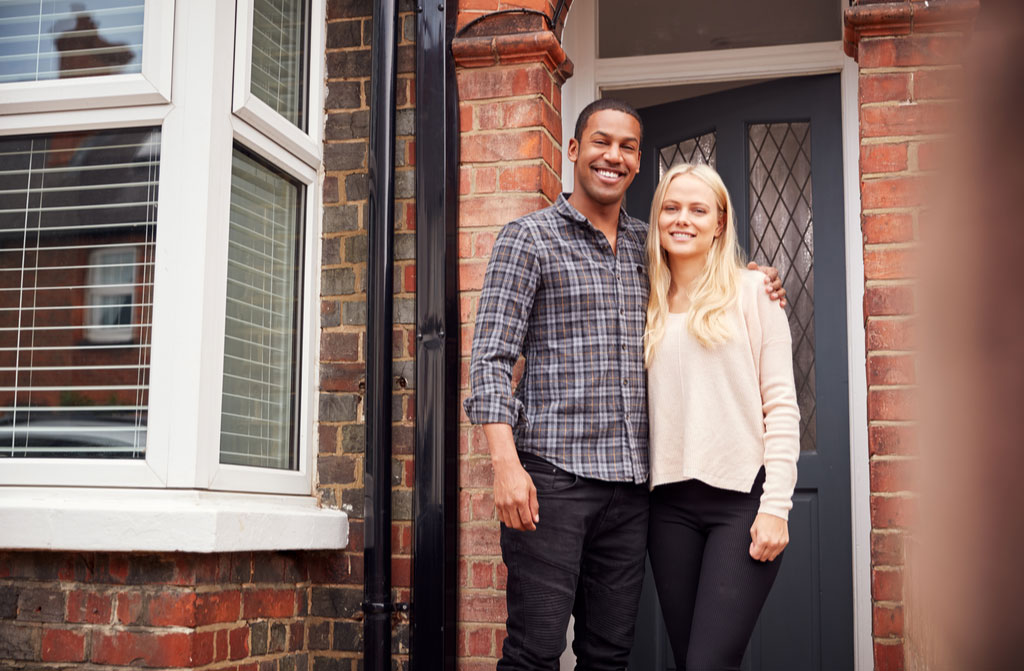 Now that we've provided you with some thoroughly compelling reasons to make this state your home, it's time we rattled off some of the best places to live in Georgia. There are plenty of cities in this state that anyone would be lucky to live in, but we're only interested in suggesting the best of the best places to live in Georgia. In our estimation, here are the cities that best fit this description!
Alpharetta, GA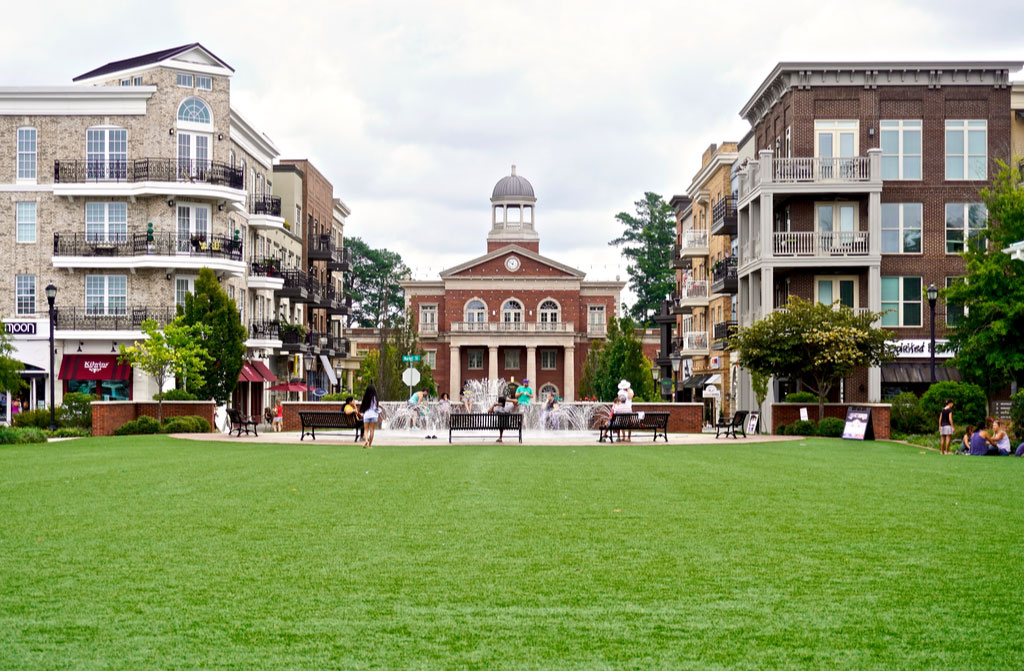 Located on the quiet outskirts of the megalopolis that is Atlanta, we have the first city we'll be taking a look at today and one of the best places to live in Georgia. This quiet but charming little town has everything you could want from a new hometown, regardless who you are or what you want from a city. But what could this city possibly have that's so great, you ask? Let us tell you!
The first thing you'll notice about Alpharetta upon visiting is how beautiful it is. With a wide variety of architectural styles that range from classically regal to cutting-edge modern, you're never far from a beautiful view when you're in the city of Alpharetta. In this city a simple walk down main street is a stimulating affair. There are pros and cons to living here, of course, but all in all this is one of the best places to live in Georgia!
Alpharetta's exquisite architectural face is well reflected in local property appreciation rates too; in the past year alone, real estate appreciation rates have shot up over 28%! This fact has a few notable implications for those seeking to purchase property here. First, it means you should get in and buy before prices rise any further. Second, it means that any capital you invest here is likely to turn a profit. We'd say this makes it one of the best places to live in Georgia!
The housing market in this city is also nothing to scoff at either, with a median home value of over $600,000. While this is out of the price range of most home buyers, those with medium- to high-range budgets should consider this city as a place to invest. If you're looking for a place to put down roots, there's no reason you should pass up on an excellent investment opportunity. Get in touch with one of the real estate agents in Alpharetta GA for more information!
Atlanta, GA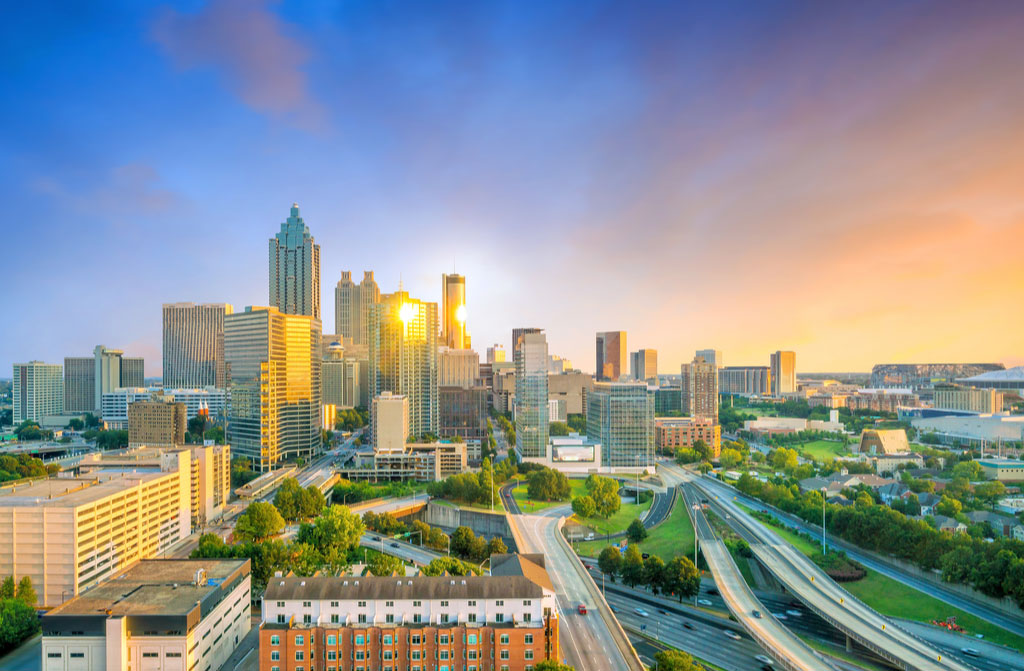 As the state capital and one of the most populous cities in the entire southeast quadrant of the United States, Atlanta is more than deserving of the widespread notoriety to which it lays claim. Atlanta is one of the most culturally, economically, artistically and sociologically significant cities in the entire country, as a matter of fact. With all this in mind, we feel compelled to name it one of the best places to live in Georgia.
When discussing the best places to live in Georgia, it would be impossible not to bring up the city of Atlanta. There are simply so many exceptional reasons to make this city your home! With an excellent job market, tons of great things to see and do, a surprisingly affordable real estate market, it's no surprise that people are moving here in droves.
One of Atlanta's most compelling positive aspects is without a doubt its exceptionally well developed education infrastructure. This city is home to some of the most prestigious higher education institutions, from Georgia State University to the Georgia Institute of Technology. Moreover, families with children will find plenty of excellent schools in the area, almost all of which boast above-average quality of life scores in all areas.
Those seeking to buy homes will find that this city's real estate market is also thoroughly attractive in terms of median home value. While its $395,000 median home price is somewhat higher than the national average, it's quite reasonable for a city of this size according to real estate agents in Atlanta GA. That's just one more reason to buy a home here we suppose!
Roswell, GA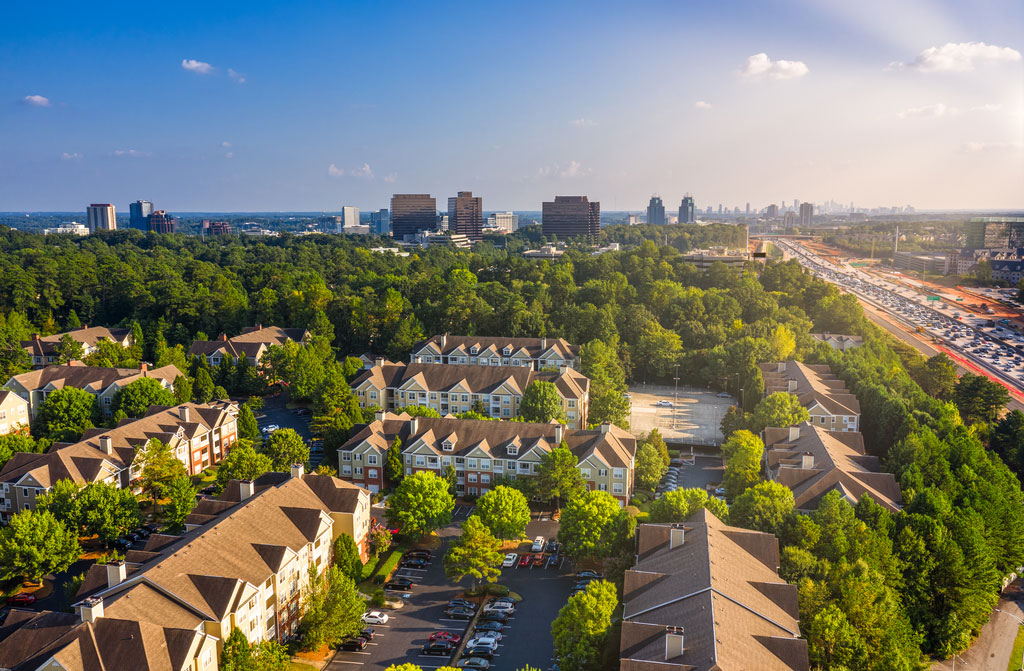 Not to be confused with Roswell New Mexico of Roswell Incident fame, Roswell GA is a mid-sized but somewhat quiet town on the outskirts of Atlanta. With a population of nearly one hundred thousand residents, those who visit it and find it attractive enough to make it their home aren't the first to do just that!
In spite of its large population, Roswell has never ceased to feel like a quintessential small town. With friendly residents, an impressively diverse set of population demographics and some of the most charming historic points of interest in the entire state, it's easy to see why so many people have chosen to make the city their home. When you're here, you can't help feeling like you've come home at long last!
One way in which Roswell feels like as large a city as it actually is has to be its long list of attractions. With an overwhelmingly long and diverse list of things to see and do, making plans for an evening out can be a daunting task. You won't have any trouble finding recreation options; on the contrary, there are so many options to choose from that you'll have a hard time landing on a firm choice!
Roswell isn't all fun and games, however. There are practical reasons to make this city your home too! According to real estate agents in Roswell GA, there are few better places to invest your hard earned savings. With an average home price of just under $600,000 and a median appreciation rate of 25% annually, it won't be long before your home purchase is making you money hand over fist!
Conclusion
While Georgia might not be for everyone, there's no question about the fact that most homebuyers will have little trouble finding a home that suits their needs and their budget here. From a practical standpoint, the cities we've discussed on this list have everything you could possibly ask for in a new home.
That isn't even mentioning all of the other great things about the state of Georgia. This state has some of the best food culture of any state, as well as an incredibly individualistic and distinctive culture as a whole. Larger cities such as Atlanta also offer access to all of the amenities and conveniences you'd expect from a large metropolis; what's not to love?

Well, that's all we've got for you today. We hope you enjoyed this article about the great and grand state of Georgia as much as we love the state itself. If you did enjoy it, why not share it on social media or send it to a friend? Who knows, maybe they'll be as enthralled by this topic as you now are!