The world out there is a strange place. We seem to live in an era where half-baked truths, gossips, and truly hair-raising misconceptions gain more ground at the expense of expertise and knowledge. Subsequently, the widespread information highway, the internet, has given rise to many self-declared prophets and bogus influencers. They all propagate new methods of enlightenment and even faster ways to get healthier and wealthier overnight.
It's a well-known fact that real money lies in the real estate market. Small fortunes are at stake whether you're buying or selling a property. To put it plainly, you can't afford the luxury to believe all the phony ideas many would try to sell you. We're here to debunk the most significant and popular delusions enshrouding the housing market. For this purpose, you'd better follow the most up-to-date real estate market trends! Let's embark on this journey, shall we?
Summary:
Fiction 101: An agent is a complete waste of money!
For starters, one of the most fundamentally ill-conceived ideas is getting along without a skilled real estate agent. Fact: A realtor will juggle various information and knowledge to maximize all parties' profit. Investing your trust in a realtor is paving your way to blissful days.
A real estate agent has comprehensive knowledge of the market, knows housing trends and conditions. They have already built an extensive network of professionals, such as home repair experts, who can come in handy in need. Homebuyers will also benefit from their vast knowledge. A realtor knows home inspectors, real estate lawyers, appraisers, and mortgage lenders. In addition, agents can spot potential issues around a property that might not be discernible at first. They are on top of their game regarding price guidance and refined negotiating skills. Besides, marketing tools are their forte. It all comes down to saving the client effort and time. And we haven't even mentioned the tremendous paperwork they will deal with for you.
Without a realtor, you might wind up losing money. For instance, you might not consider a crack in your living room paint a problem, but a realtor might do a double check and see the structural soundness of the home. You might disconsider upgrading some things that can significantly impact your return-on-investment yet cost you little money. These are just some of the things a realtor can help you with, not to mention all the paperwork that might as well be in Sanskrit for all the sense they make for you.
Fiction: Buying a house will cost you a lot of money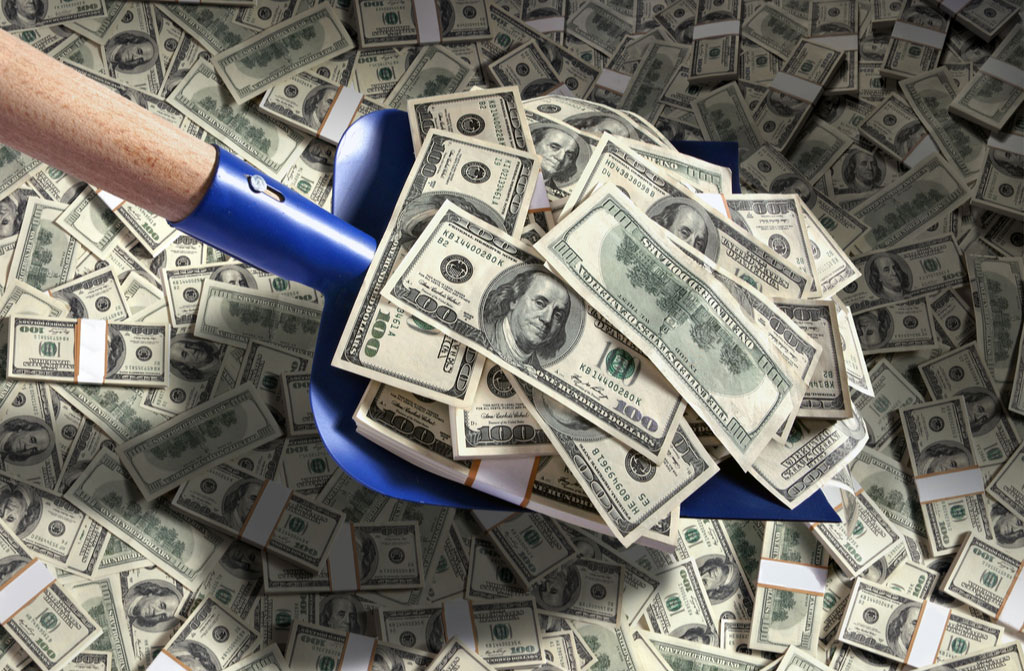 Let's get things in the open straight away! The down payment is your admission fee in cash to buy a property. Though many still consider the 20 percent down payment ideal (the so-called 20% rule), the lowest down payment required is 3 percent for a conventional loan. At the same time, it's 3.5 percent to apply for an FHA loan.
The course of the action is as follows. Before purchasing a home, you will have to discuss the matter with your mortgage broker or bank to check how much mortgage you're qualified for. The bank will pay the rest of your loan. Subsequently, you will repay the loan in the form of monthly mortgage payments.
There are downsides and advantages to the concept of the 20% rule. If you pay more upfront, you will cut significantly down on your monthly payments. Furthermore, you can entirely dispose of the private mortgage insurance and decrease interest rates on your loan once you have a 22% equity rate. Overall the more down payment you can provide, the more competitive your offer on real estate will get.
However, 2021 brought about a surge in housing demands. Analysts regard the 20 percent rule as set in stone no more. Specifically, first-time buyers can't afford it. Thus a lot of money is no longer a requisite for purchasing a property.
Regardless, the 20% down payment has its benefits, just like a lower down payment has its drawback. The FDA may require a lower down payment, but the Monthly Insurance Premium is bigger and may last for the loan's duration. There are two sides to this story. The scary part is the easily accessible real estate loans were one of the causes of the financial crisis of 2008. The exciting one is that financial stability and a secure job might make the 20% rule irrelevant to some. The truth of the matter is, job security may not be a thing for many people. So, if possible, save for a downpayment of at least 20% and stay on the safe side. It's simple; higher down payment means lower monthly payments.
Fiction: If you have minimum cash upfront, you're good to go
Though you need less cash, a nest egg should still be an essential requisite for you to launch the "house-hunting missiles." Consider the worst-case scenario! You may have to cover all the closing costs instead of the home seller. Additional and unpredictable costs may turn your budget upside down.
An ideal new home belongs almost entirely to the realm of fairy tales. The chances are that you'll need to come up with a considerable amount of money for home repairs and improvements. You might just say goodbye to your bank account savings like this. If all hell breaks loose, you'll have to rely on your provisions of at the very least $2,500 to $3,000. However, these costs can grow and fast, depending on the state of the house, the inspections you've done, the expenses related to the sale, or undisclosed repairs that you might miss without a savvy realtor by your side. Still, your financial status can significantly improve if you possess a DIY set of skills.
Fiction: A house is a goldmine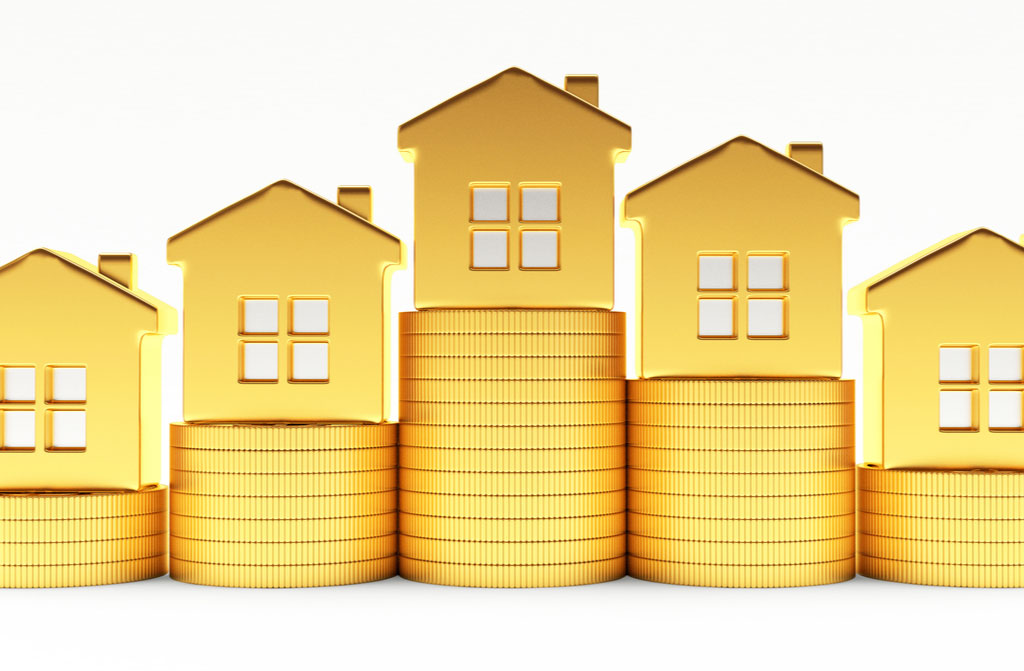 Owning a house doesn't always turn out to be the very best investment. On the sunny side, you can improve its present condition with renovations, small DIY home projects, and smart home devices. Nonetheless, all this will require a particular amount of time invested from your end and financial expenses from your bank account. These enhancements may prove beneficial if you decide to sell your home in the future as the return-on-investment from renovation projects, when done correctly, can double the profit in some cases. That is if the housing market appreciates and makes it possible.
On the other hand, you'll have to cover mortgage expenses. In brackets, we might add, this can create the illusion of a forced savings account. As a result, you can enjoy the advantages of owning your house only in time. Renting an apartment can be a valid alternative to avoid a shaky and highly unreliable real estate market and inflated prices. It all depends on the real estate market trends. Buying low in an appreciating market might bring a considerable profit in ten years, but buying high in a depreciating market might result in significant losses even in the long run if you manage to keep up with those mortgage payments.
Fiction: Ownership allows you to do anything you wish
Purchasing a home may not always end on a pitch-perfect note. Once you buy a house, you still need problems to address. Firstly, you must consider municipal laws regarding homeownership and its obligations to meet welfare, health, and safety criteria. Secondly, if living in an HOA, the homeowners association can initiate a foreclosing process against you in extreme cases. So pay your bills and CDD and HOA fees!
Mortgage payments are the most important but any other expenses related to the property should not be overlooked. Don't let yourself believe that your ownership is invincible once you own a home. History showed us that nothing is certain, and we should not doubt that. However, as long as you meet your financial obligations and maintain a stable income, you should be good. Nobody said adulting is easy.
Fiction: Once you're done with the mortgage, you can renounce insurance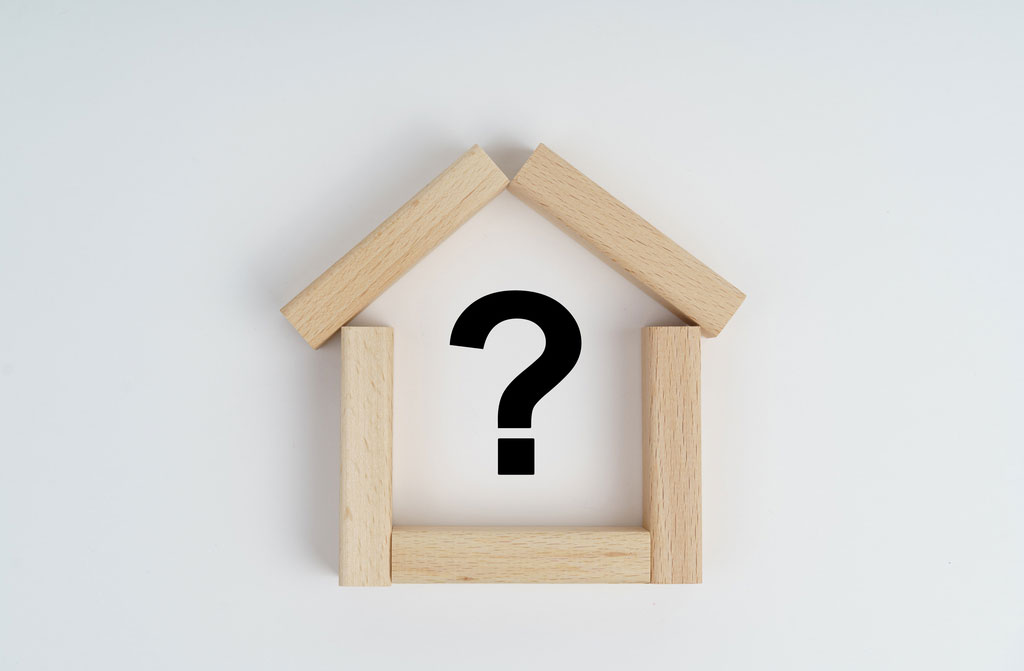 Mortgage lenders will regularly impose various home insurances on homeowners. Undoubtedly, you'll feel like you have to throw out money without any purpose. Still, there's a reason behind banks enforcing these protective measures. Since replacing or restoring a house is pretty costly, they will require insurance as collateral.
Alarmingly many owners choose to discontinue their homeowner's insurance once they have paid off the mortgage. Then, a natural disaster comes along and ruins a lifetime's achievement, and your entire investment goes down the drain. They suddenly find themselves without a financial recovery plan if they drop their insurance payments and obligations. For sure, you should always look for ways to cut insurance expenses but not at the cost of your entire investment. We can never predict the unpredictable, so the least we can do is prepare for it. That's what insurance does.
When it comes to Mortgage Insurance, that, as mentioned above, can last for the entirety of the loan or can be canceled once you have 22% equity. However, insurance for the security of your home is more important. While mortgage insurance ensures your loan, home insurance ensures your home. You know, the roof over your head, the structural stability of your home in case of Acts of God, robbery, fire, electrical damage, gas leak explosions, damage to furniture, appliances, life, and so much more. The price depends on how much you actually want to be insured.
Fiction: the 36 percent PITI rule
This misconception states that you can buy any house if 36 percent of your monthly income can cover all the mortgage expenses. In other words, you can address the so-called PITI, namely principal, interest, taxes, insurance. There's some truth in this guideline, though. Some mortgage lenders still use this 36 percent guideline to form a quick decision before considering a loan.
Nowadays, mortgage brokers and banks will go for PITI to be equal to or less than 28% of your monthly earnings. For this reason, we recommend you keep an eye on your budget and try to cut unnecessary expenses before going house-hunting! If you want a rule to follow, go by the 30% rule. Meaning that your mortgage expenses (works for rent payments as well) should not take up more than 30% of your income. That is a safe percentage that not only ensures that you don't spend more than you afford but can actually put some money aside for savings. If at all possible, with today's economy, it's better to spend as little as possible on housing and save.
Fiction: Don't squander your hard-earned money on vacation homes!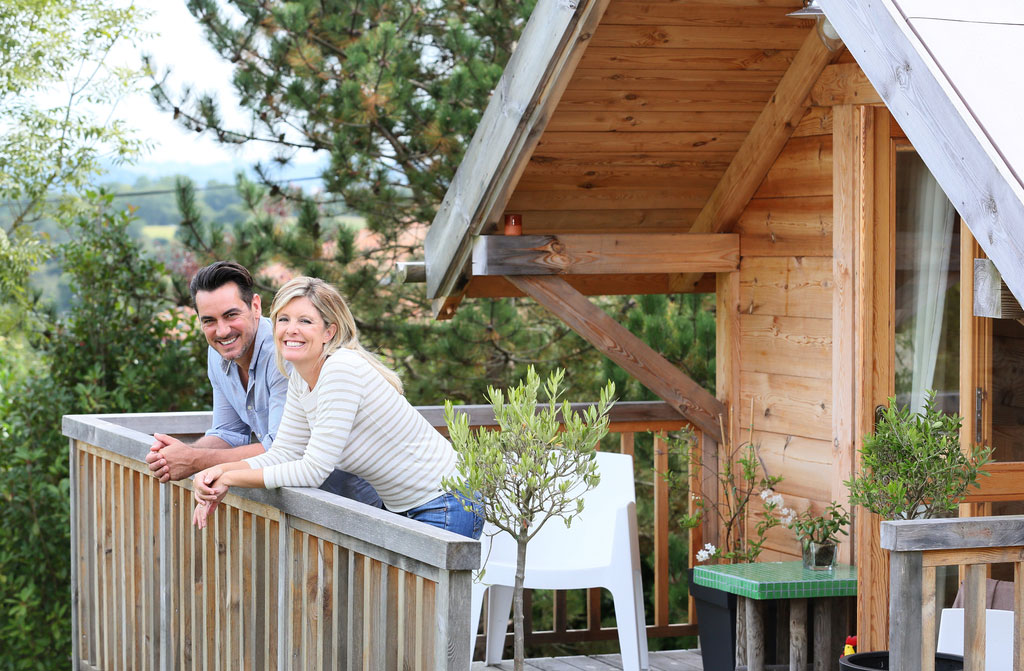 Consider the idea of buying a vacation home as an investment! Typically, vacation homes are in high demand since resorts are located in popular areas. Therefore, many tourists visit them daily in need of clean accommodation (spiced up with a picturesque view.) For sure, you'll have to adopt a different approach and mentality than owning a regular house, but if your finances allow for it, the return-on-investment will be significant.
You can come up with various uses for a vacation home. On the one hand, you can use it as a retreat to wind down and chill. On the other hand, you can rent it out for the long term or as an Airbnb. Hence, it can serve as a "passive" income source. Consider that even if fewer travelers rent your place, you will be able to balance your mortgage in short. Many discovered buying a second home as a lucrative investment in the long run. Do the math, and calculate the sum of your expenses after spending on marketing purposes, management, repairs, and guest amenities.
Fiction: You can predict real estate prices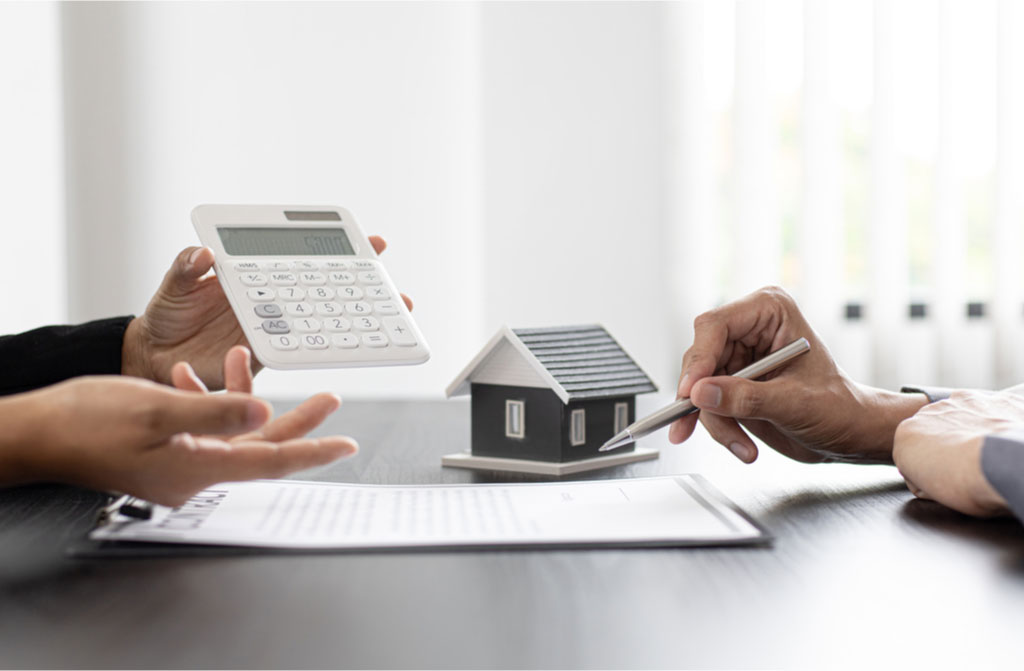 Hint: you can't! The housing market depends on variables outside your "jurisdiction" and knowledge. For instance, once the Covid pandemic broke out, and authorities issued a general lockdown, suburban areas and smaller US towns became highly desired destinations for relocation. The opposite effect could be seen in rental prices decreasing ever so slightly in the big cities. None of these trends would have come to be if not for the pandemic. As a result, once the effects of the pandemic waned out, rental prices started to grow, co-op buildings as well, and suburban areas started to relax their appreciating rates.
Welcome to what we call a hot sellers' market! It's noteworthy that several metropolitan areas, such as New York, experienced residents leaving the premises simultaneously. Demand for homes increased since moving to these regions enjoyed substantial benefits, such as affordable homes, more space, and often fewer taxes. More home buyers were snooping on the market and eventually 'seizing the prey.' All these events resulted in gradual price growth. Essentially, no one could have predicted the advent of the global pandemic and the ensuing fluctuation of real estate prices.
Fiction: Establish a much higher price when listing your home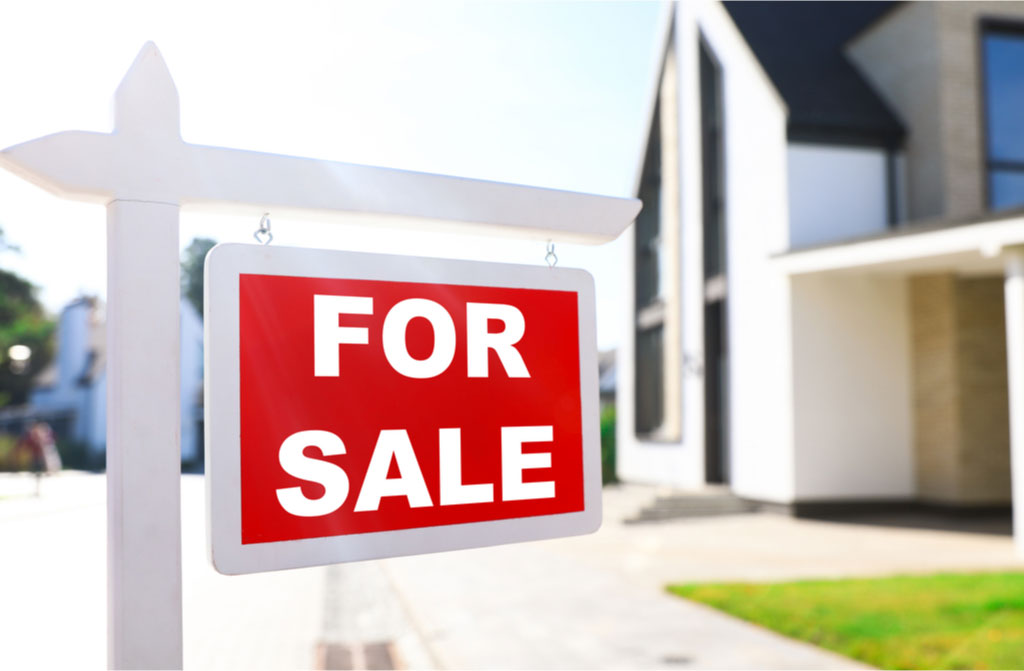 This one relates to the previous myth. Why wouldn't you improve your chances of getting a higher profit margin after selling your property? Besides, the local real estate market is booming, you'd think. But hear us out!
Setting an exorbitant price as an original list price and well above market value may backfire on you. All of a sudden, you can find yourself without potential buyers. Your price might quite easily bewilder them without giving your property a chance. You can risk being labeled a "nonsense seller." Then, you can choose to lower the price. However, house-hunters don't forget and don't forgive. You also have to consider that buyers will become skeptical about your property's worth if your home stays for way too long on the market.
Listing your home for a fair market price, especially in this real estate market, will bring all the benefits. You will get multiple showings which in return can turn into multiple offers of various amounts, and bidding wars are highly common in a seller's market, so use it to your advantage. You can ask a bit above the fair market price, but don't overdo it. The cost of a home is directly proportional to the market's interest. If the market isn't interested in buying, it won't buy, but if it wants to, the price may grow naturally with the amount of interest attracted.
Conclusion
Should you give in to these bright and shiny myths and short-sighted fiction? Of course not. We advise you to take everything with a pinch of salt. Check your sources! Then double-check them if there are still gray areas. False prophets will advocate lots of silliness, catchy and fancy, but ultimately hollow promises. One thing is sure. Before rushing into a premature decision, get your facts straight with a professional real estate agent's assistance!